Dr. Daniel Hulme believes life is a gift; every day should be lived with gratitude and purpose. This life philosophy developed as Dr. Hulme (pronounced Hume, with a silent "L") grew up a California native, raised in both Mountain View and Santa Barbara, enjoying the beauty of the ocean, mountains, and everything in between.
His outlook on life also carries over to his profession. "Dr. Dan" believes providing orthodontic treatment for his patients is more than just straightening teeth; it's a calling for which he is profoundly grateful. He believes in helping people transform their lives by creating an artistic and beautiful smile designed just for them. He loves helping people discover more confidence, find greater appreciation for life and become the best version of themselves through the process of orthodontics.
Having treated several thousand patients over his near decade-long career, Dr. Dan brings a level of clinical experience that is unparalleled. His warm and cheerful personality helps patients feel relaxed and comfortable while he works to deliver spectacular smiles.
Background and Education
As a young boy growing up in Santa Barbara, Dr. Dan developed an exceptional talent for skateboarding and became sponsored by a local surf and skate shop. A little later, surfing took over as his sport of passion. Now that his family has become part of the Santa Cruz community, you might even spot Dr. Dan out in the water at one of your favorite surf spots!
Music was a big part of Dr. Hulme's young life. In addition to learning to play the piano, he was captain of the drumline in high school and attended Brigham Young University on a music scholarship for drumming. He earned his Bachelor of Science degree in physiology, then attended dental school in San Francisco at the distinguished UCSF program where he served as class vice president. Graduating near the top of his class, he was inducted into the Omicron Kappa Upsilon national dental honor society. His extensive research on nerve injuries related to dental treatment was published in the Journal of Oral and Maxillofacial Surgery. After earning a Doctor of Dental Surgery (DDS) degree at UCSF, he completed a specialty orthodontic residency program at Columbia University in New York and earned a Master of Science degree in Orthodontics.
After residency, Dr. Hulme developed his orthodontic skills further by spending several years working at two very busy, yet different, practices. This unique experience was invaluable as it enriched and expanded what he had learned at Columbia, and gave him a thorough understanding of two different approaches to orthodontics. Now, with his treatment philosophy towards orthodontics more refined, Dr. Hulme is overjoyed to finally live and practice orthodontics in beautiful Santa Cruz.
Outside the Office
In addition to surfing and skateboarding, Dr. Dan enjoys golfing, mountain biking, snowboarding, running, and living a dynamic, full life with his beautiful wife Diana, their energetic, 9-year-old son Oliver, and baby girl, Hazel.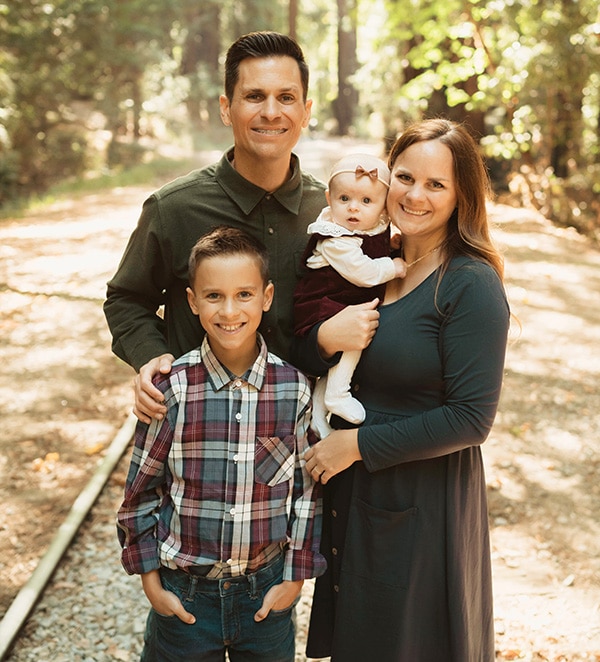 Organizations
To stay up to date with the latest advances in technology and better serve his patients, Dr. Hulme regularly attends continuing education courses and remains active in various local, regional and national professional organizations, including:
American Association of Orthodontists (AAO)
American Dental Association (ADA)
California Dental Association (CDA)
Pacific Coast Society of Orthodontists (PCSO